AEON AU2 Setiawangsa Shopping Centre blog
Sell Second Hand HERMES TRIM Women's Shoulder Bag!!, AEON AU2 Setiawangsa.
February 12, 2018
Hello & Good Afternoon!
Have a nice day to you 🙂
Jewel Café is Japan No.1 Company in Malaysia and the main business is buying gold for recycle purpose. 
We purchase for any second hand branded handbag, branded jewelry, luxury watch and pay cash immediately!
We can accept brand such as HERMES, Louis Vuitton, Chanel, Gucci, PRADA, Tory Burch, Panerai, Audemars, Bell & Ross, Piaget, ROLEX, Omega and etc.
If you have any second hand branded handbag that you feel want to sell!
Feel free to visit our shop and bring your unwanted second hand branded handbag to us for  FREE ESTIMATION!
Enjoy our free drinks with our cozy and comfortable environment and we provide KIDS SPACE for customers with their kids.
Check the branded handbag , HERMES that we can purchase as follow,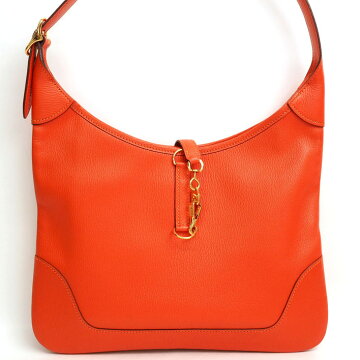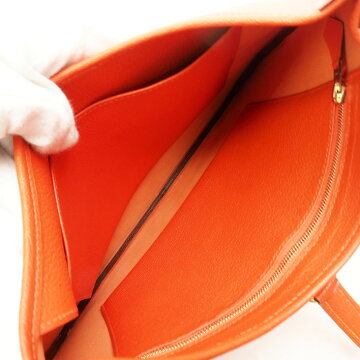 Item number bag-09182-662501
Brand: HERMES
Product name: Trim 31 / Shoulder bag
Material: Toriyon Clemence
Color: Orange
Category: Ladies
Dimensions Length: about 27 cm, 
Width: about 29 cm, 
Gusset: about 0.5 cm, 
Shoulder: about 47 to 50 cm
Feel free to visit us and approach our professional staff for more information.
We only purchased authentic, designer fashion, so you'll get the best price for what you list.
Get the better price if you present the authenticity card, box, dust bag, receipt, etc.
Get cash on the spot after all the transaction succeed!!
We also purchase your unwanted gold jewelry.
K24, K22, K20, K18, K14, K9, 999, 916,835, 750, 585, 375 you can sell it to us.
Gold Bar and Gold Coin we can accept too.
Good condition or bad condition for jewelry  we can accept as well.
Bring them to Jewel Cafe for Free Estimation too!!!
* Terms and condition apply *.
You can visit us in AU2 Setiawangsa or Bukit Raja Klang branch.
Address and contact no. as following:
==============================================
AEON AU2 SETIAWANGSA SHOPPING CENTRE, LOT G26 GROUND FLOOR, NO.6, JALAN TAMAN SETIAWANGSA AU2, TAMAN KERAMAT, 54200 KUALA LUMPUR. TEL: 03-4251 1151
==============================================
AEON BUKIT RAJA SHOPPING CENTRE, F34 FIRST FLOOR, PERSIARAN BUKIT RAJA 2, BANDAR BARU KLANG, 41150 KLANG, SELANGOR DARUL EHSAN. 03-3358 8466
=========================================================
◇◇◇◇◇◇◇◇◇◇◇◇◇◇◇◇◇◇◇◇◇◇◇◇◇◇◇◇◇◇◇◇◇◇◇◇◇◇◇◇◇◇◇◇◇◇◇◇◇◇◇◇◇◇◇◇◇◇◇◇◇◇◇◇◇◇◇
We have purchased various items, such as…
●Gold, Platinum and Silver products ●Diamonds and any designed Jewelry ●Branded Watches ●Branded Handbags ●Branded Cosmetics ●iPhone, iPad
BUY GOLD# MEMBELI EMAS.
BUY WHITE GOLD# MEMBELI EMAS PUTIH.
BUY GOLD BAR # MEMBELI JONGKONG EMAS.
BUY GOLD COIN# MEMBELI SYILING EMAS.
BUY PLATINUM# MEMBELI PLATINUM.
BUY DIAMOND# MEMBELI BERLIAN.
BUY BRANDED HANDBAG# MEMBELI BEG TANGAN BERJENAMA.
BUY BRANDED WALLET# MEMBELI DOMPET BERJENAMA.
BUY BRANDED WATCH.# MEMBELI JAM TANGAN BERJENAMA.
BUY BRANDED COSMETIC# MEMBELI KOSMETIK BERJENAMA.
BUY BRANDED PERFUME# MEMBELI MINYAK WANGI BERJENAMA.
BUY BRANDED ACCESSORIES# MEMBELI AKSESORI BERJENAMA.
BUY BRANDED COSMETICS# MEMBELI ALAT KOSMETIK BERJENAMA